An Ancient Practice for Deeply Therapeutic Work
THAI BODYWORK IN MISSOULA, MT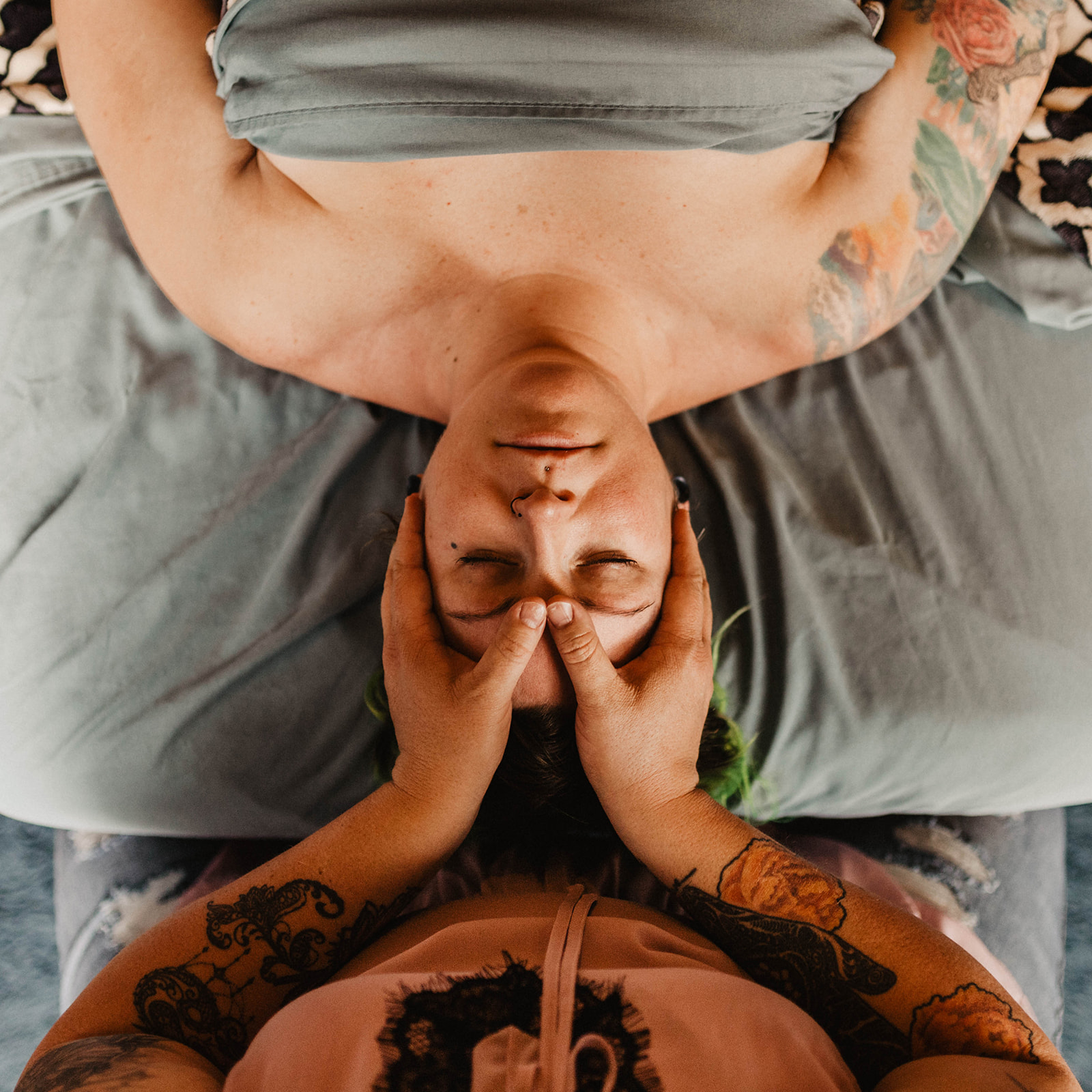 THAI MASSAGE
WHAT IS THAI MASSAGE AND BODYWORK?
Traditional Thai Medicine is composed of 5 branches of healing, one of which being bodywork. The Thai bodywork branch encompasses several therapies including but not limited to compression on the tissues, abdominal work, neuromuscular point work, passive range of motion, percussion, external application of herbs (herbal compresses), passive stretches, scraping, fire cupping, and direct work on the physical pathways of movement in the body such as tendons, ligaments, nerves, and blood vessels. Any combination of these techniques in an individual session is used for the main intent of Thai bodywork: to free up places in the body that have become stuck, to allow for increased movement in one's body and decreased pain.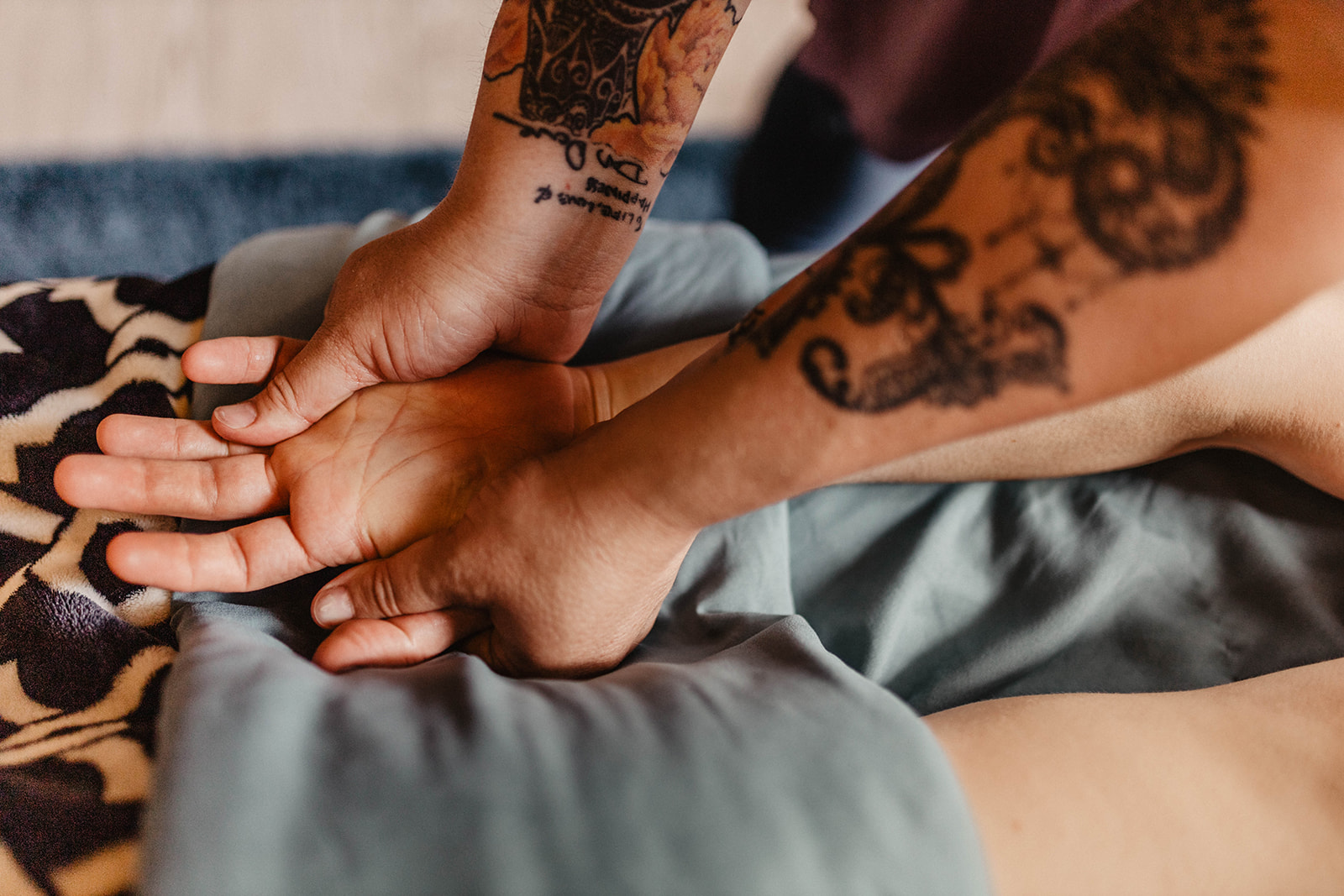 WHO CAN BENEFIT FROM THAI MASSAGE?
Everyone. Traditionally, one would only go to see a healer if there was a specific issue that needed addressing. That issue can range from something purely physical to some unrest in the mind, and usually falls somewhere in between. Thai massage can help address a myriad of conditions. If you have an acute or chronic injury, we have massage techniques to help the body heal itself. If you are spinning out in your head and just need some love and grounding, we have calming treatments for that also.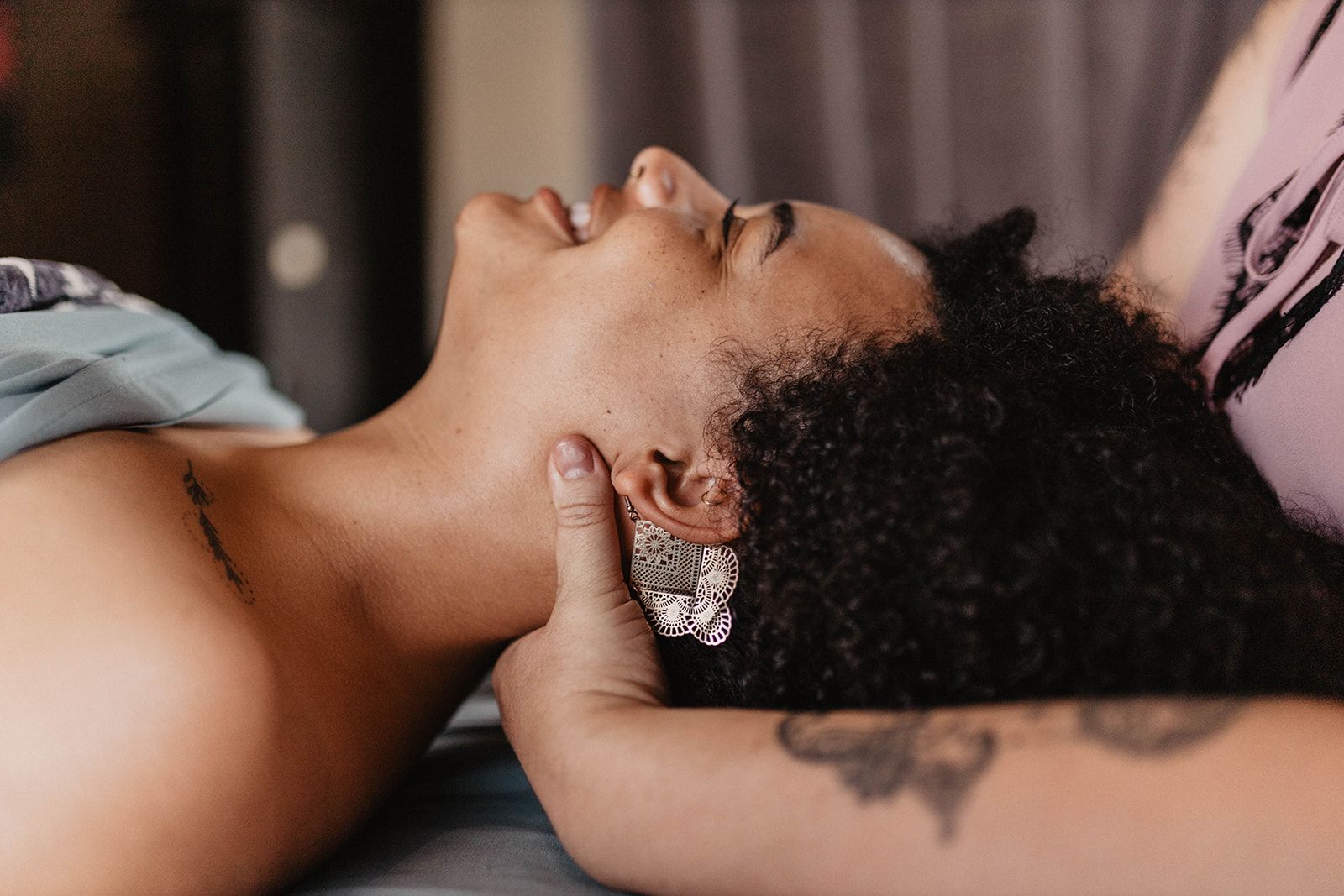 WHAT SHOULD I EXPECT?
In each session we do an intake to assess what is going on in your body, your energy levels, and your mind. This gives your massage therapist a picture of how best to treat you and help your body heal. Expect deeply therapeutic work, in whichever way you need it – be it physically or mentally.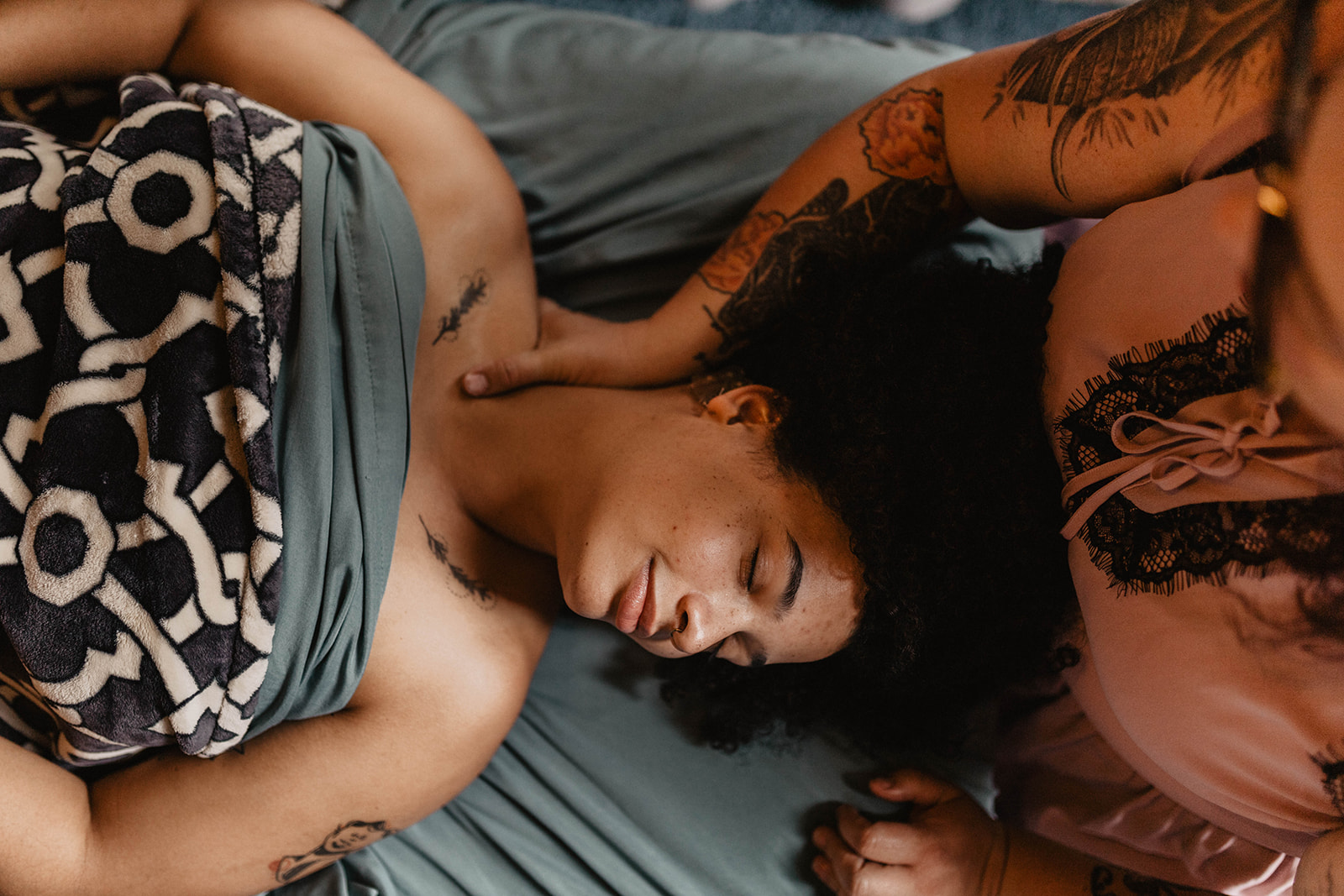 A HEALING MASSAGE STYLE
Thai bodywork moves through each layer of the body to thoroughly bring about healing. It has the ability to be both deeply therapeutic/physically intensive and mentally/emotionally balancing. The idea that the mental, energetic, emotional, and physical bodies of oneself are not separate is integral to the approach of Thai medicine and bodywork.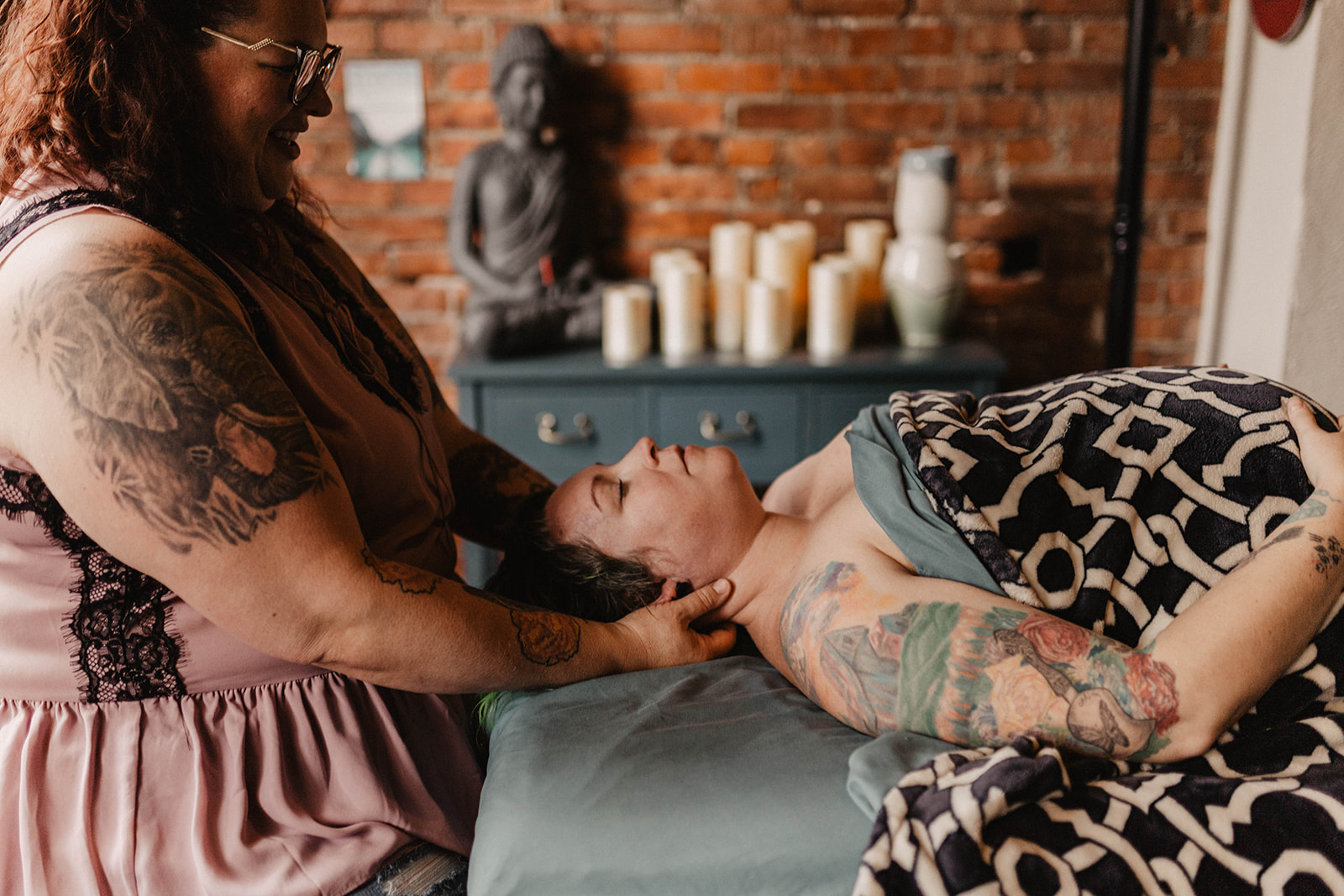 READY TO BOOK YOUR THAI MASSAGE IN MISSOULA?
Our Thai Bodywork is currently only available at our Missoula location with practitioner Anya Means.