Affordable & Quality
ACUPUNCTURE IN MONTANA
Your gateway to TRADITIONAL CHINESE MEDICINE
Personalize Your Treatment
With affordable acupuncture clinics in Bozeman & Missoula, we strive to bring the benefits of ancient medicine to everyone.
At Good Medicine, you will work with a licensed Acupuncturist to manage a wide range of conditions. Whether it is your first time or you have continuous treatments, we are here every step of the way to ensure you gain maximum benefits and find relief.
ACUPUNCTURE FOR EVERYONE
Ancient Medicine for How We Live
Have you discovered the benefits of acupuncture? Acupuncture has been proven effective for these issues and more. What are you waiting for? Find relief with an effective treatment that helps your entire body. Discover health.
Chinese ACUPUNCTURE VARIATIONS
Personalize Your Session
We incorporate a variety of methods to customize your acupucture treatment. Talk to your practioner to discover all the elements of Traditional Chinese Medicine for a well-rounded treatment plan.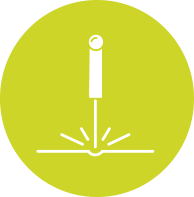 ACUPUNCTURE
Have a cup of tea and go find your favorite spot in the treatment room. Take off your shoes and roll up your shirt sleeves and pant legs. A typical treatment lasts anywhere from 30-60 minutes. Let your therapist know if you have sensitivities or are uncomfortable at any time, we can always adjust our approach to make sure you are comfortable. Be sure to let us know if there's a certain time you want to be done by, or if there is space available and you prefer that we leave you sleeping for longer.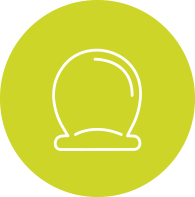 CUPPING
Cupping uses suction from glass cup and is great for fighting off a cold or releasing muscle pain. In a massage the therapist apply's pressure down on the muscle's to release. With cupping, we are doing the opposite, lifting the area with light suction so that tons of blood and oxygen can get in and do the healing. Let us know if you want to try it. It will often leave a light mark where the cups are applied.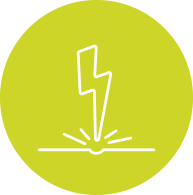 E-STIM
We apply a very light electrical stimulation to the needles, similar to a Ten's machine. This is a great additional therapy for muscle aches, tightness and pain. It feels like a very gentle tapping. We will recommend it if we think it will benefit you or ask us if you want to try it.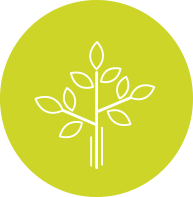 HERBAL MEDICINE
We are trained Herbalists and use Herbal Medicine together with acupuncture to vastly improve your outcomes. Often we will recommend a formula for you to take. If we are working on a chronic or a more sophisticated health concern we may ask you to schedule a private consultation so we can create a custom formula for you.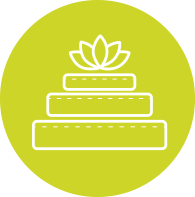 NUTRITIONAL COUNSELING
In Chinese Medicine we believe that food is medicine. We are trained in Nutritional Counseling and will often make dietary recommendations including food and vitamin supplements. If you are looking to make big changes in your diet please schedule a private consultation so that we can tailor a food plan for you.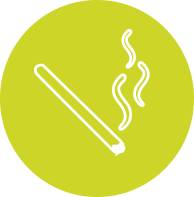 GUA SHA
Gua Sha is a Chinese medicine therapy that involves gentle but consistent pressure to "scrape" the skin which increases blood flow. The benefits of Gua Sha include reduction of inflammation, treatment of chronic pain, and reduction of joint pain.