BALANCE YOUR BODY
MASSAGE THERAPY
IN MONTANA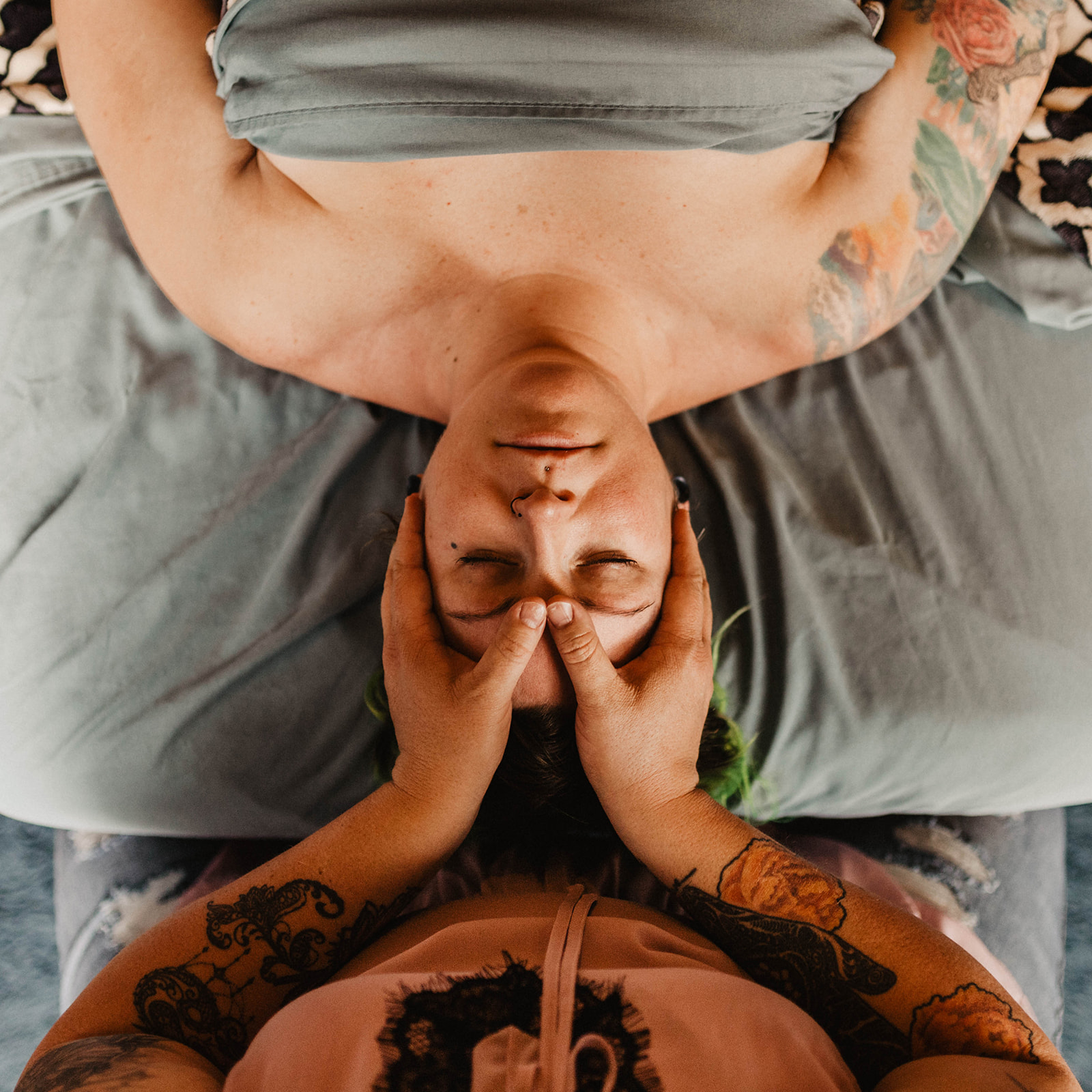 RELIEVE STRESS AND PAIN
Customized Treatment
The best results come from scheduling with massage therapists who are trained in a variety of techniques, have a deep understanding of anatomy, and are skilled in listening to the body in order to restore balance and heal your vessel.
Massage Therapy Treatments
45 min – $79
60 min – $105
75 min – $132
90 min – $158
120 min – $210
Add a 1oz bottle of our proprietary "herbal" massage oil, Sore Loser, to any Custom Massage treatment for $20. (Sore Loser retail value $28)
Good Medicine offers discounted massage memberships to help keep consistent massage affordable. Call us or visit the front desk at your local Good Medicine for more information.
Your LMT may use tools such as cupping, hot stones, or aromatherapy during your treatment at no extra charge.
Therapeutic Massage
Our massage therapists are trained in a variety of massage techniques.
Feel free to call ahead to see which massage therapist would suit your preferences best.
title
THERAPEUTIC MASSAGE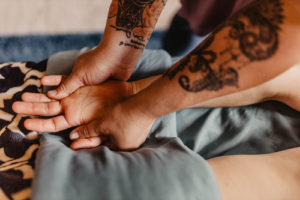 Deep Tissue massage is a therapeutic massage technique that focuses on the deeper layers of muscles and connective tissue. Deep Tissue techniques are similar to more classic Swedish Massage, and applied with slower movement, deeper pressure, and concentrated on problem areas where needed. Deep Tissue massage is especially effective for breaking up scar tissue, improving range of motion, increasing blood flow, and reducing inflammation.
CUPPING THERAPY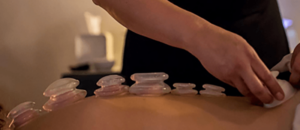 Cupping is an integral part of both Traditional Chinese Medicine and Massage Therapy. Nearly all of our practitioners are certified to utilize cupping therapy during both Massage and Acupuncture treatments to address:
Release scar tissue and fascial adhesions
Resolve painful trigger points
Improve mobility and range of motion
Reduce inflammation and congestion
Pain reliefCommon illnesses
Nervous system regulation
Headaches
Jaw Pain
Plantar fasciitis
Fibromyalgia
Tendonitis
Improve blood and lymphatic circulation
When used in bodywork, cupping therapy decompresses soft tissue using vacuum suction, opposite to traditional massage techniques, which compress soft tissues. This reverse pressure effect lifts and separates soft tissue, moves stagnant blood, lymph, and lactic acid buildup out of congested areas, and is felt deeply in the body, while inducing a feeling of relaxation.
THAI BODYWORK (MISSOULA ONLY)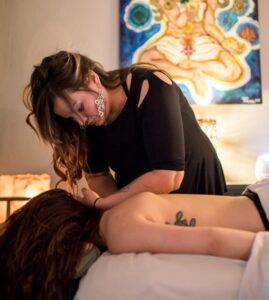 Traditional Thai Medicine is composed of 5 branches of healing, one of which being bodywork. The Thai bodywork branch encompasses several therapies including but not limited to compression on the tissues, abdominal work, neuromuscular point work, passive range of motion, percussion, external application of herbs (herbal compresses), passive stretches, scraping, fire cupping, and direct work on the physical pathways of movement in the body such as tendons, ligaments, nerves, and blood vessels. Any combination of these techniques in an individual session is used for the main intent of Thai bodywork: to free up places in the body that have become stuck, to allow for increased movement in one's body and decreased pain.
WHO CAN BENEFIT FROM THAI MASSAGE?
Everyone. Traditionally, one would only go to see a healer if there was a specific issue that needed addressing. That issue can range from something purely physical to some unrest in the mind, and usually falls somewhere in between. Thai massage can help address a myriad of conditions. If you have an acute or chronic injury, we have massage techniques to help the body heal itself. If you are spinning out in your head and just need some love and grounding, we have calming treatments for that also.
A HEALING MASSAGE STYLE
Thai bodywork moves through each layer of the body to thoroughly bring about healing. It has the ability to be both deeply therapeutic/physically intensive and mentally/emotionally balancing. The idea that the mental, energetic, emotional, and physical bodies of oneself are not separate is integral to the approach of Thai medicine and bodywork.
WHAT SHOULD I EXPECT?
In each session we do an intake to assess what is going on in your body, your energy levels, and your mind. This gives your massage therapist a picture of how best to treat you and help your body heal. Expect deeply therapeutic work, in whichever way you need it – be it physically or mentally.
MYOFASCIAL RELEASE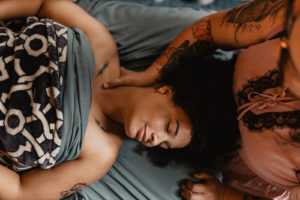 Myofascial Therapy is gentle, deep manipulation which releases fascia from restrictions or adhesions binding it to underlying tissue. Fascia encases muscle, organs, blood vessels, bones, nerves, and essentially weaves throughout the body. Fascia binds down in order to protect or "bandage" during surgery, injury on all levels, poor posture, or repetitive-use activities.
SPORTS MASSAGE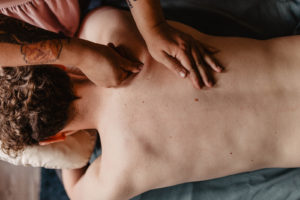 Sports Massage is based on principles of classical Swedish massage incorporating techniques of: compression, trigger point therapy, and cross fiber friction. The main purpose of sports massage therapy is to help alleviate the stress and tension which builds up in the body's soft tissues during physical activity. Sports massage helps to prepare an athlete for peak performance, drain away fatigue, relieve swelling, reduce muscle tension, promote flexibility and prevent injuries.
PRENATAL MASSAGE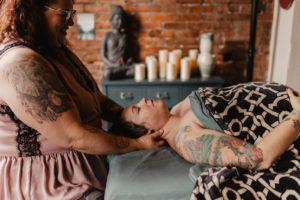 Prenatal massage has many benefits for expecting folks. Massage during pregnancy releases serotonin, which helps to ease aches and pains associated with your changing body. Fatigue, backaches, swelling or edema, headaches, and changes in sleep patterns can be managed with massage therapy through all stages of pregnancy.
Good Medicine utilizes professional bolstering systems to allow pregnant massage patients to either lay face down or side lying, whichever is your preference.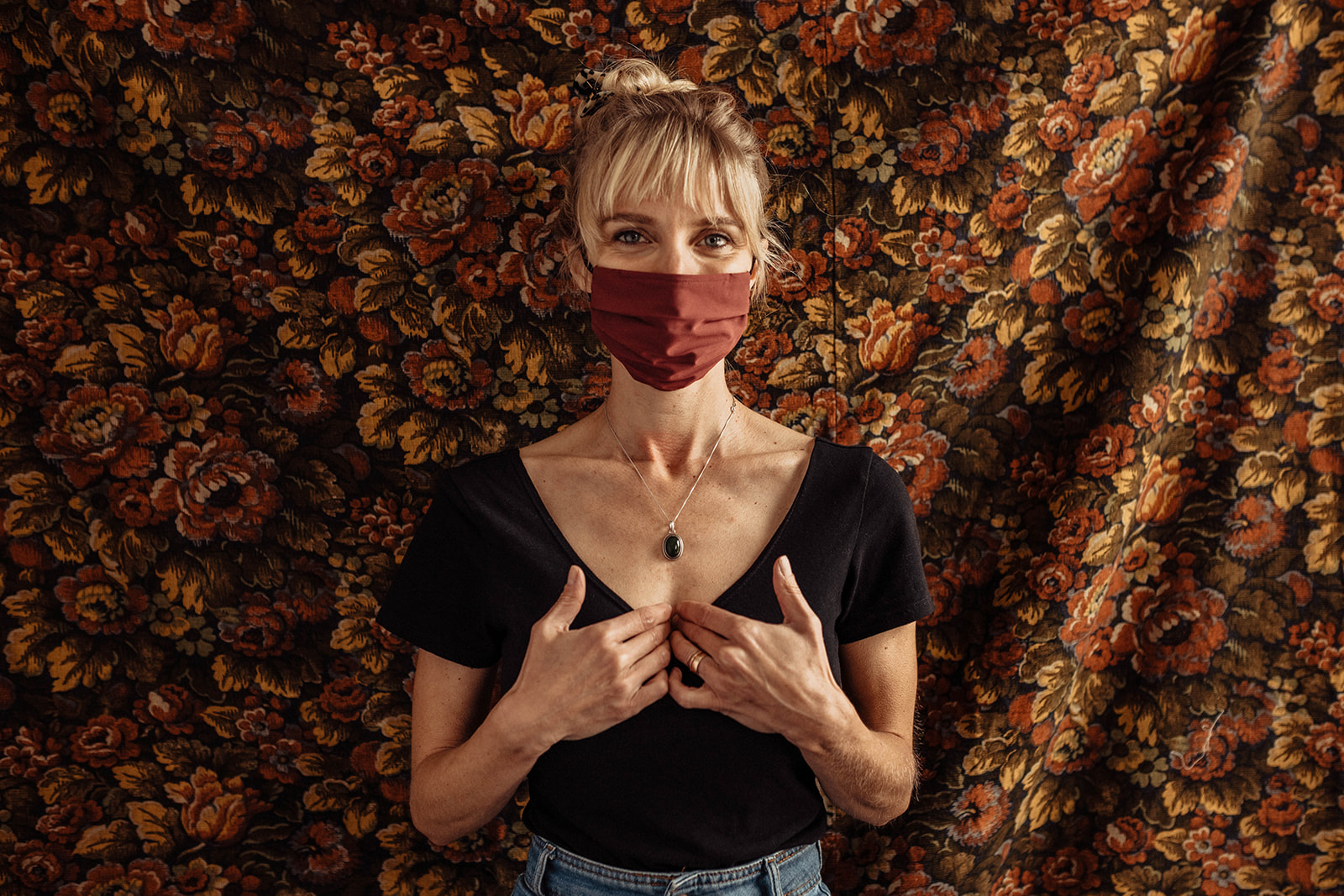 ACUPUNCTURE & MASSAGE THERAPY
Have Questions?
We are here for you. Send us an email and someone from our office will be more than happy to answer questions. We recommend scheduling a consultation with one of our practitioners for the most comprehensive questions to complex treatment related questions.