MEET GOOD MEDICINE MISSOULA'S THERAPISTS
GOOD MEDICINE MISSOULA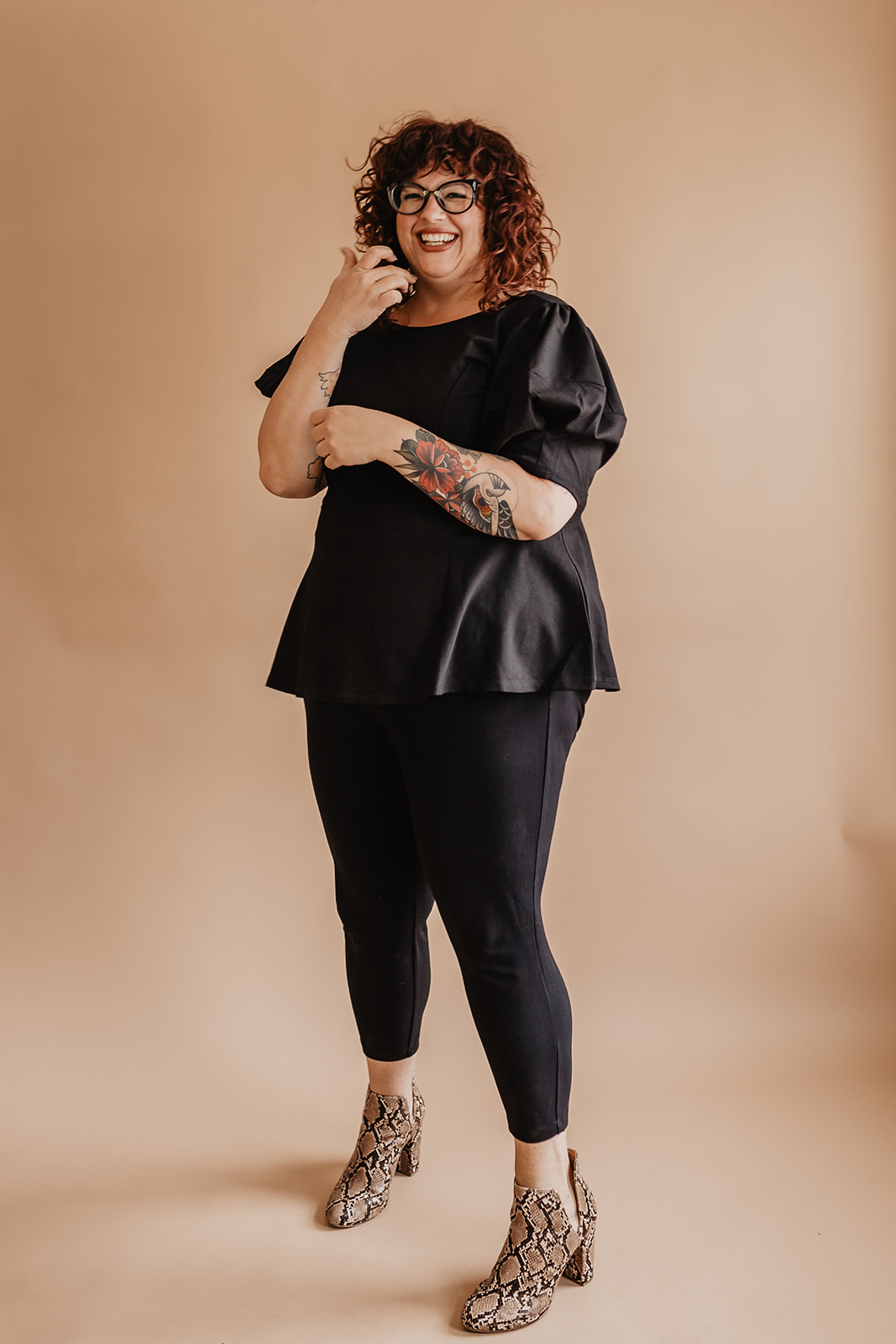 JESSI BROCK

OWNER/FOUNDER
Jessi is a 5th generation Montanan and was raised with a deep love for this state and the people who live in it. A Licensed Massage Therapist with over a decade of experience, she is passionate about holistic wellness, and anyone that has come through our doors can testify to her welcoming nature and sense of humor.
Good Medicine was born out of her desire to bring together exceptionally qualified practitioners to work under a model that provides affordable and accessible pricing for our patients, in an environment that allows deep relaxation and healing. Founded in Missoula, MT in 2016, Good Medicine now has locations in Missoula and Bozeman, MT, and provides over 16,000 treatments each year to our community.
Jessi does her best to follow her own advice and tends to her wellness with regular Acupuncture & Massage sessions, herbal medicine practices, and prefers biking, boxing, and yoga to keep herself strong. When she takes a break from tending to Good Medicine you can find her outside with her dogs, seeking live music wherever she can find it or planning her next trip to almost anywhere, and serves her community as a member of the Board of Directors for the Child Start Head Start program in Missoula, MT.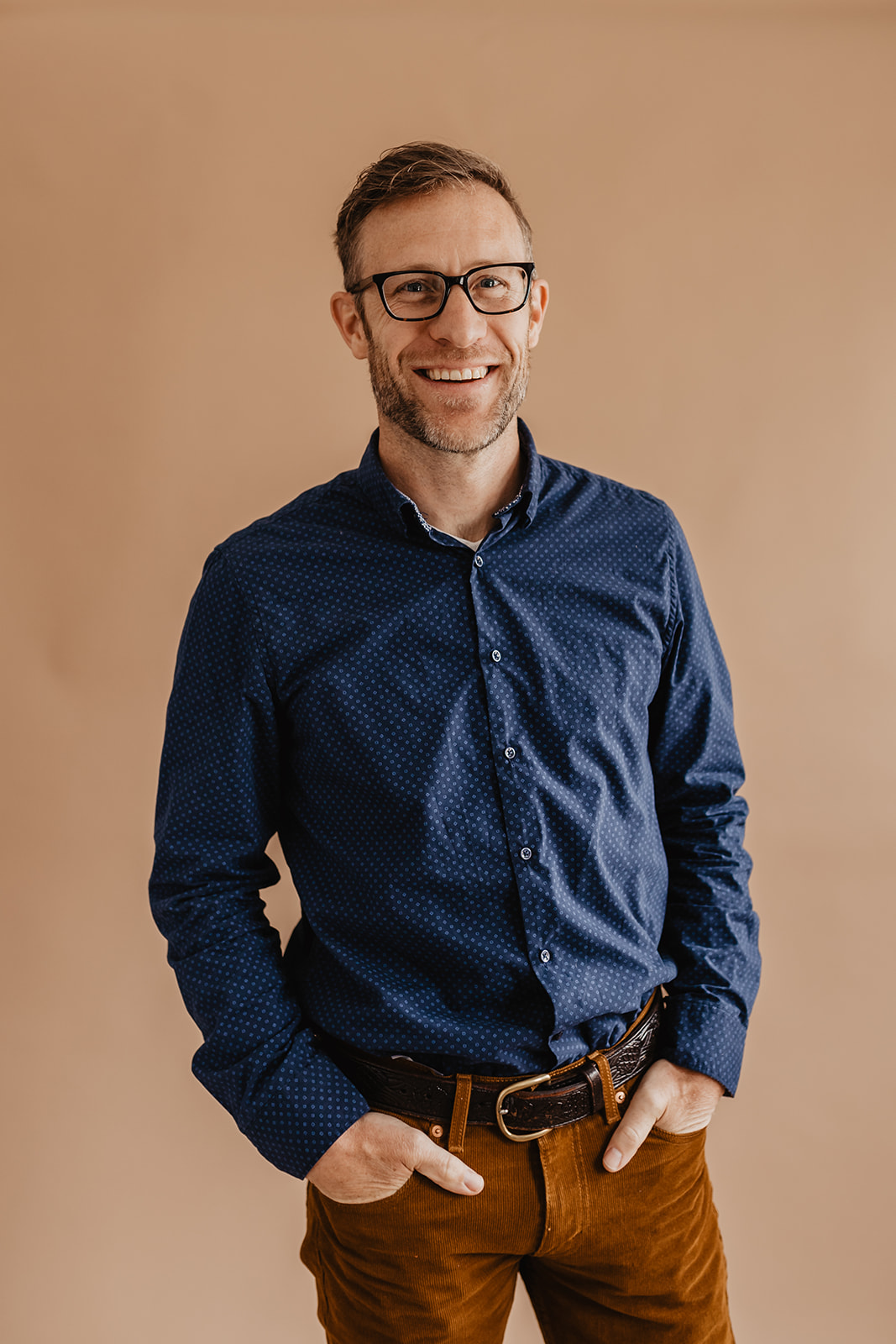 GAVIN MCCLURE, LAc
DIRECTOR OF ACUPUNCTURE
Gavin McClure grew up in Yellowstone National Park and attended the University of Montana.
After graduating with a degree in Liberal Studies/ Environmental studies, Gavin found himself living in Los Angeles and New York City, where his interest in Chinese Medicine began.
He Attended The Oregon College of Oriental Medicine in Portland, OR and Graduated with a Masters of Acupuncture and Oriental Medicine (MAcOM).
Gavin utilizes the many modalities of Chinese Medicine to treat Muscular-Skeletal disorders, hormone imbalances, men's health and pediatrics. He is very excited to move back to Montana with his family and take advantage of his love of the outdoors. He is an avid Skier, Climber, and Kayaker, as well as an accomplished Artist.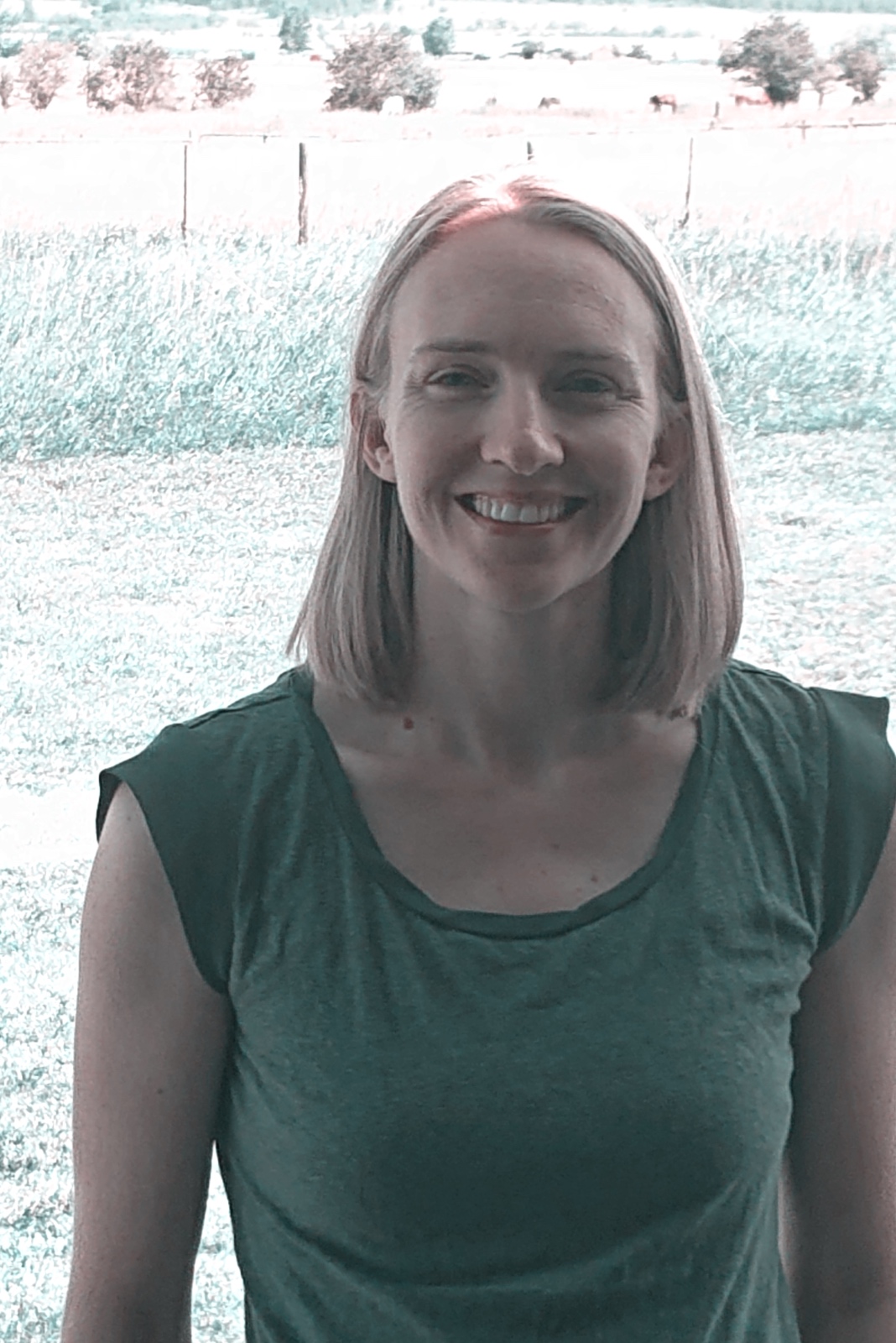 ROSEMARY LYDA

LICENSED ACUPUNCTURIST
Rosemary Lyda, a Montana native, is a skilled and caring practitioner that shares a tremendous passion for natural therapies and medicine.
Since graduating from Montana State University-Bozeman, she has a worked in various veterinary clinics as well as research and development facilities with a focus on animal / human health. Rosemary graduated with a Masters of Acupuncture and Oriental Medicine and Japanese Styles from the highly regarded Massachusetts College of Pharmacy and Health Sciences (MCPHS) University – New England School of Acupuncture (NESA).
Rosemary's philosophy of care is to treat every patient holistically. This includes encouraging patients to consider lifestyle changes, diet, qigong, acupuncture, Chinese herbs, massage, and western medicine.
She applies her training to treat muscle and joint pain, fibromyalgia, connective tissue disorders, digestive disorders, neurologic issues – sciatica, headaches, anxiety, depression, and menstrual irregularities to name a few. She is fond of utilizing Japanese style non-insertive needle techniques to
treat children and patients who are needle sensitive. She also maintains an active role with the MCPHS University – NESA as a professional tutor.
Outside of the clinic, Rosemary enjoys hiking, biking, reading, spending time with God, her family, and her two cuddly cats.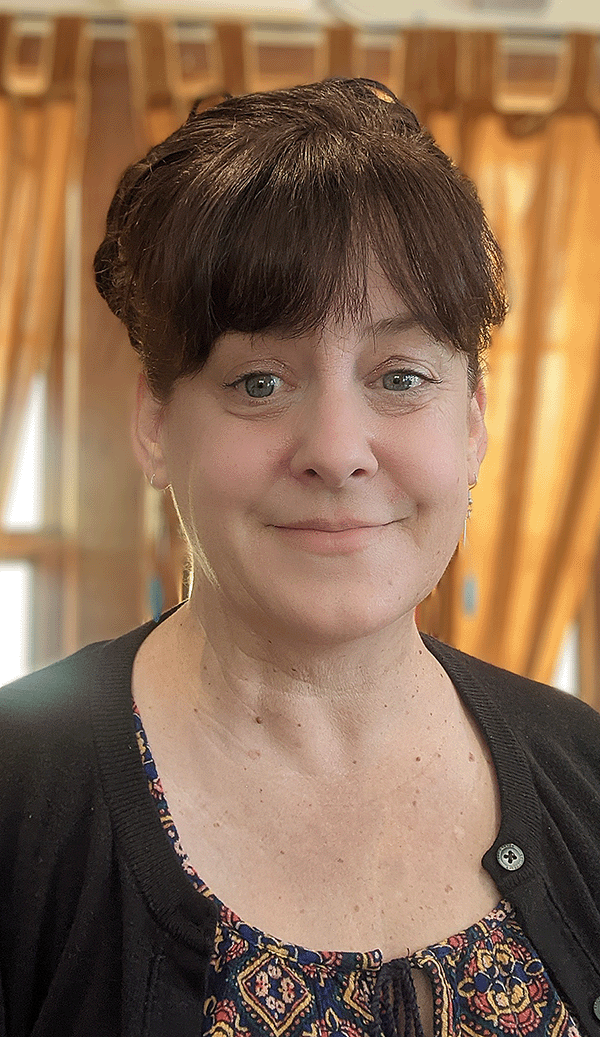 AMY SMITH
LICENSED ACUPUNCTURIST
Amy Smith is a licensed Acupuncturist and certified Reiki practitioner known for her gentle needling technique and relaxing treatment style. Upon graduating from Northwestern Health Sciences with a Masters of Acupuncture in 2014, Amy was selected to intern at the Tianjin Teaching Hospital in Tianjin, China, where her work focused on stroke recovery and pediatric care.
She is experienced in treating a number of conditions, such as: musculoskeletal pain, migraines, anxiety/depression, and offers specialties in digestion support and regulating hormone imbalances. Her treatments often include, cupping, tuina, and Chinese nutritional and herbal therapy.
We love having her sense of humor and warm nature in the clinic. We especially love how quickly our patients who are new to Acupuncture feel comfortable receiving treatment with her gentle needling techniques. Amy is currently accepting Acupuncture patients at Good Medicine, and is available for Acupuncture or East Asian Bodywork treatments.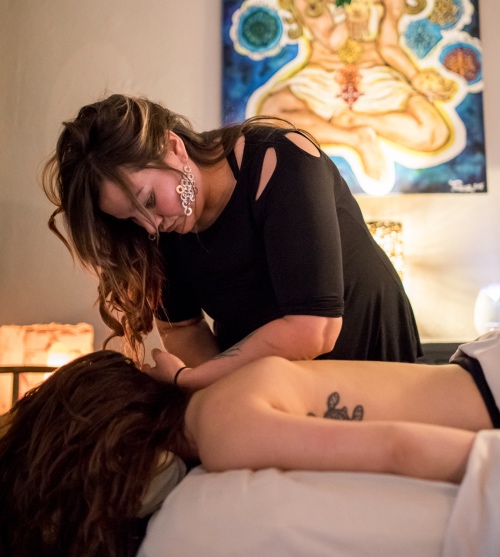 ANYA MEANS
DIRECTOR OF MASSAGE THERAPY
After studying pre-nursing at UM, she went on to graduate from the Montana School of Massage when holistic healthcare became her calling. She is talented, intuitive, and well educated. She works with a deep pressure/deep tissue style. (If you like to feel a heavy hand during your treatment, she is a great match for you.) She also practices massage cupping and is a passionate Thai Bodywork specialist.
To keep herself well she enjoys hiking around Montana, enjoying time with her family, and pursuing continuing education to deepen her expertise in Bodywork.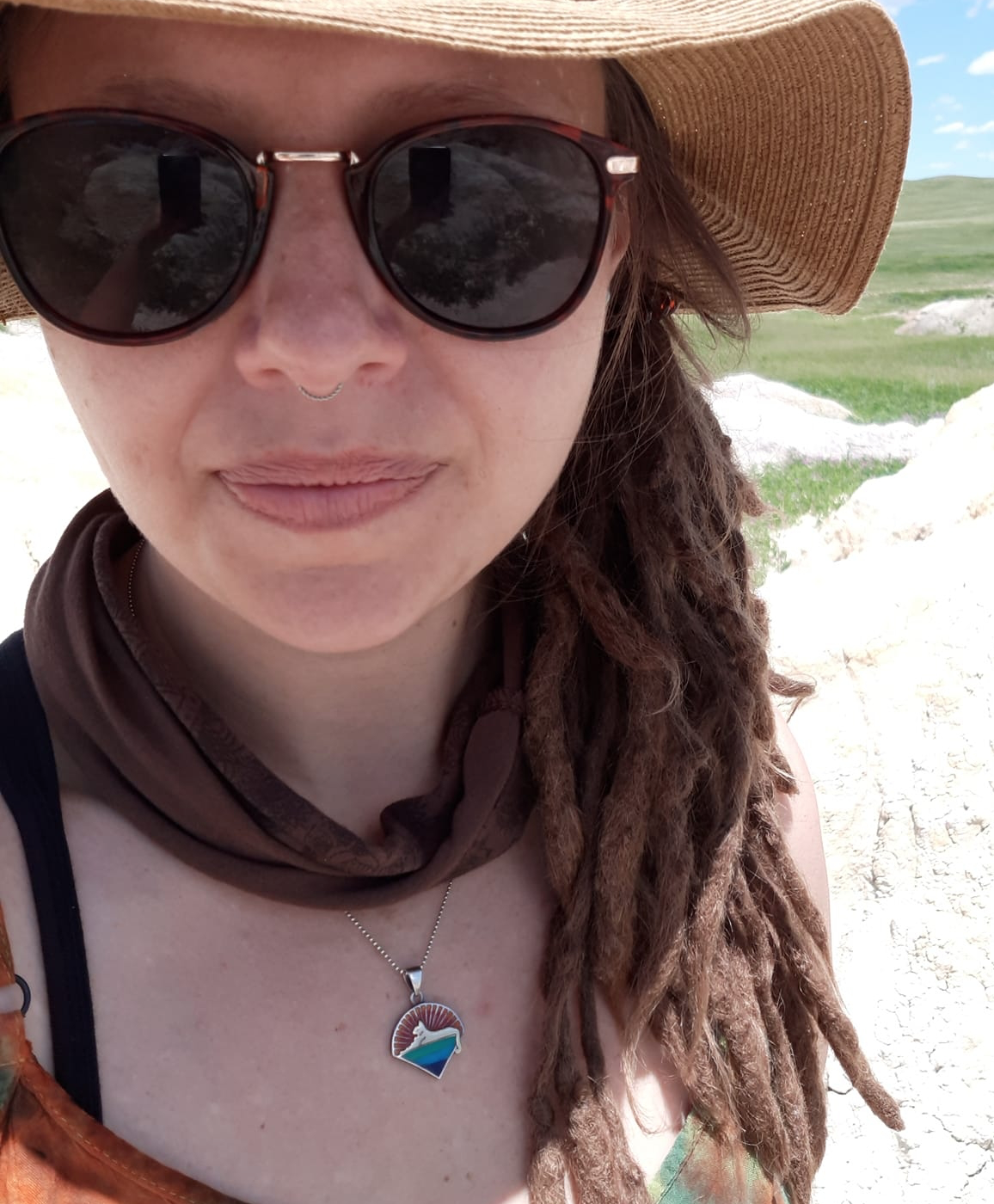 KASSIE CLARK

LICENSED MASSAGE THERAPIST
Born and raised in the Missoula Valley, Kassie has long been in love with the wonders this Earth has to offer. Through spending time in her childhood forest, she came to realize that ailments of the human body can be remedied in gentle ways. This created her to be curious about how she could lend a hand in the world of healing. A growing passion for holistic health has led her to a license in massage therapy through Sacred Roots Massage School of Missoula. It is her belief that through massage we can help direct ourselves to a wellness of the Body, Mind and Spirit.
On her table, you may experience her specialties of Massage Cupping, Myofacial Release, Aromatherapy and Hot Stone Treatment. Kassie also employs the healing flow of Reiki in her practice, and is happy to incorporate it into any treatment when requested. She is excited to continue her learning with the caring and talented staff of Good Medicine! Her goal is to tailor each massage to the needs of each individual client.
As Kassie grows her practice, she is expanding her talents in herbal studies, Body Talk, and mycology. She is continuing her studies in these areas with plans to incorporate them into her practice as her training progresses.
To keep herself well, Kassie can be found nurturing her spirit while exploring nature, dancing with abandon, cooking/skateboarding in the kitchen and hanging out with her two boys- the brightest stars in her life. She looks forward to working with you and the Good Medicine family!
When not practicing massage, you can find her studying for her B.S in Psychology, rockhounding for crystals in the great outdoors, swimming, smiling, and sleeping.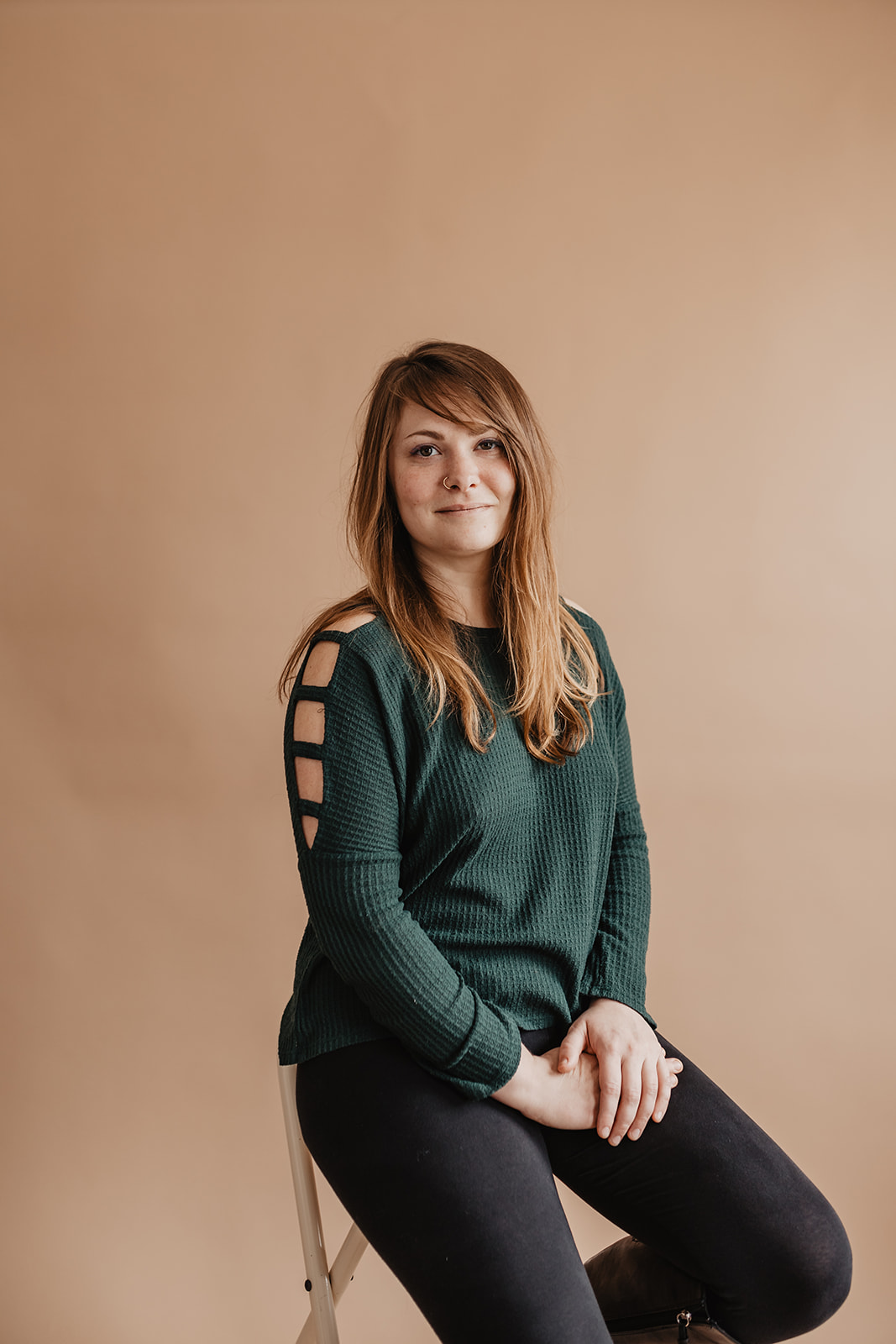 SARAH HANLON

LICENSED MASSAGE THERAPIST
Sarah Hanlon joins Good Medicine as a graduate of the Sacred Roots School of Massage in Missoula, MT.
In her massage practice, she utilizes techniques such as myofascial release, deep tissue massage, reiki, and massage cupping. She works with a gentle touch, giving the soft tissue just as much pressure as it needs to release while creating a deeply relaxing experience for her clients.
Away from the massage table, Sarah finds solitude in hiking (while drinking plenty of water!), mountain biking, rock climbing, and scrambling. Over the years, she has learned the value of proper self-care. She also firmly believes that keeping your body in motion is a sure-fire way to stay healthy and enjoy all that our beautiful state has to offer.
ADRIANNE KUHR
LICENSED MASSAGE THERAPIST
Chicago native Adrianne Kuhr graduated from the Massage Therapy Program at the New Mexico School of Natural Therapeutics. After moving around a bit, she and her husband settled in Missoula, where she has been building a massage practice since 2017.
Always learning and developing her skills, Adrianne has most recently completed continuing education courses in Muscle-Specific Deep Tissue Techniques, Anatomy Trains in Structure and Function for improving function and restoring structural balance, and Integrative Reflexology. She is also a proud member of the Associated Bodywork & Massage Professionals, which allows her to easily stay up to date on current techniques and philosophies of the profession. As the years have passed as a Massage Therapist, she has found herself increasingly interested in mastering her education in the human form and function and is currently working towards an undergraduate degree in Integrative Physiology.
When she is not working with patients at Good Medicine, Adrianne tends to her own wellness by receiving regular bodywork, spending time outside with her dogs, and soaking in the many natural hot springs around Montana.
RYLEE MOORE (they/them) 
LICENSED MASSAGE THERAPIST
There is a strong intersection between artist and healers, and Rylee Moore is just that. After attending the London Contemporary Dance School, where they studied movement and somatic practices, Rylee went on to graduate from Sacred Roots School of Massage Therapy, Missoula campus, in 2021.
This combination of artistry and education gives Rylee the body awareness of a dancer, with the developed intuition and education of a Massage Therapist. Specializing in breathwork, therapeutic Cupping, and Deep Tissue techniques. Rylee's practice is slow and gentle, heavily focused on trust, touch, and calming the nervous system. Their approach to bodywork, whether it be dance or massage therapy, is grounded in allowing sensations from touch and breath to help produce awareness of the body and the whole person.
Rylee is a trans/queer LMT who works with all individuals, and is uniquely qualified to recognize the need for accessibility to bodywork for those who exist in marginalized bodies. Rylee works with all clients, in all bodies, to create a safe and therapeutic treatment experience.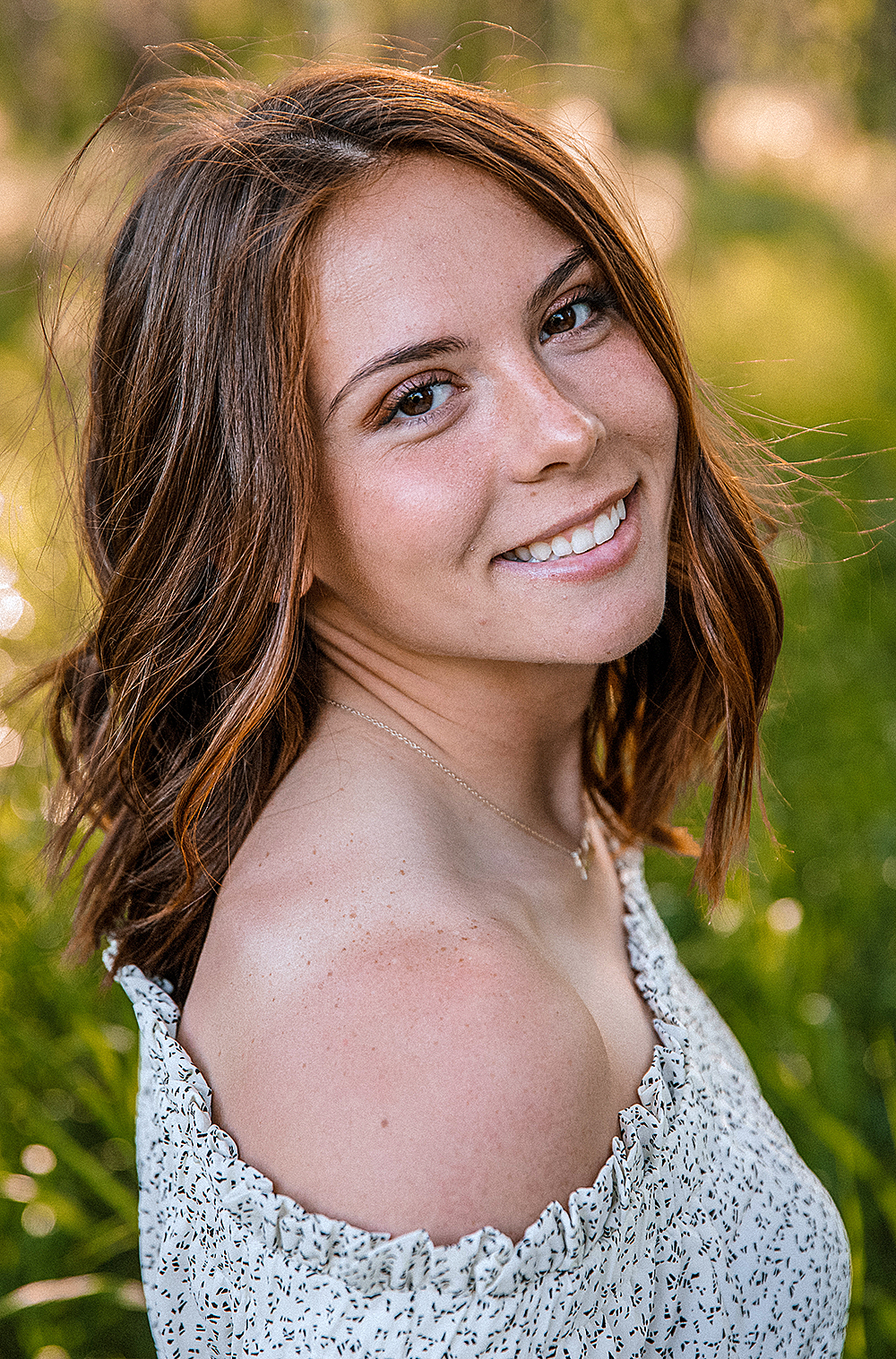 KENDALL ANDERSON
LICENSED MASSAGE THERAPIST
A Montana native, Kendall Anderson is a physically active person by nature. While she's been playing outside and competing in sports all her life, it took her awhile to understand the importance of self-care to counteract her activities. After realizing she had simply adapted to living with consistent pain, she sought out massage therapy, hoping to find relief. The experience clearly made an impression on her, and for the first time, Kendall realized that her body didn't naturally exist in a state of constant ache!
As she learned more, her interest in becoming a professional Massage Therapist grew, which led her to become a graduate of The Sacred Roots School of Massage Bozeman campus. While completing her studies, Kendall found her motivation in massage was to help individuals facilitate consistent self-care and deep, nourishing, relaxation- hopefully to help those on her table experience how beneficial this type of care can be, far earlier than she did for herself!
Specializing in Myofascial Release, deeply relaxing Swedish Massage, Cupping, and Deep Tissue Massage, Kendall works with a firm and intuitive touch, customizing every treatment for what is needed to achieve the goals laid out before her.
Still active as she ever was, Kendall keeps herself well, both physically and mentally, through Pilates, yoga, weightlifting, hiking, and spending time with her loved ones. Kendall's passion for bodywork continues to grow, and she is proud to join the Good Medicine team as an opportunity to further develop her skills in practice.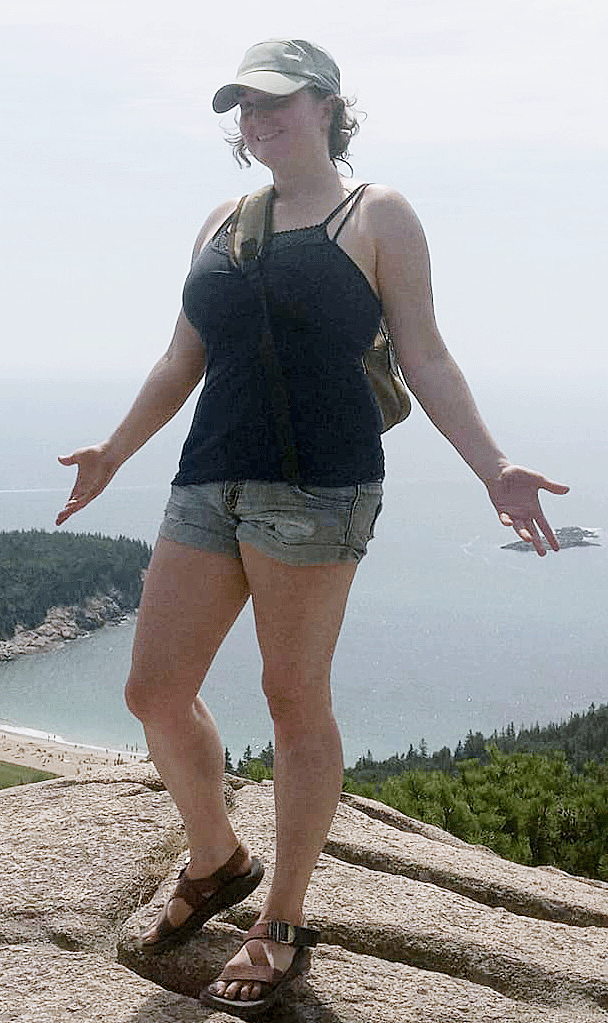 TAILYNNE FERWALT
LICENSED MASSAGE THERAPIST
Tailynne Ferwalt is a 2013 graduate of the Professional Massage Therapy Training Center in Springfield, Missouri. Growing up outside of the Ozark Mountains in Southwest Missouri with an adventurous nature, her massage therapy career has taken her across the country as she explored and worked in Hawaii, Colorado, Missouri, Oregon, and Vermont. Now a student at the University of Montana while earning her Bachelor's Degree in Environmental Science and Sustainability, she is especially looking forward to immersing herself in the landscape and natural history in her new home in Montana. She fully plans to take advantage of the opportunities offered around Missoula to indulge in her love of hiking, paddle boarding, kayaking, and camping!
With nearly a decade of professional bodywork experience under her belt, Tailynne is well-trained Massage Therapist, specializing in sports massage, precision neuromuscular massage, deep tissue techniques, myofascial release, reflexology, Swedish massage, and hot stone therapies. Those who come across her table find her work to be deeply therapeutic, skilled at finding the root of physical imbalance, and delivering a highly effective treatment experience.
Mon-Thurs 10am-7pm
Friday 10am-5pm
Sat-Sun 9:30am-4pm
308 West Pine Street, Suite 150
Missoula, MT 59802
Missoula Massage & Acupuncture
Missoula Acupuncture Services
The Good Medicine Missoula's clinic offers experienced acupuncture care from trained acupuncturists. We strive to make our acupuncture affordable by offering a sliding scale rate.
Missoula Massage Therapy
Receive continued care from our experienced and licensed massage therapists.
Missoula Fertility Care
Ready for natural fertility support & pregnancy management? Massage & acupuncture can provide balanced care to help you with infertility or pregnancy issues.
[trustindex no-registration=google]