MEET THE TEAM
GOOD MEDICINE BOZEMAN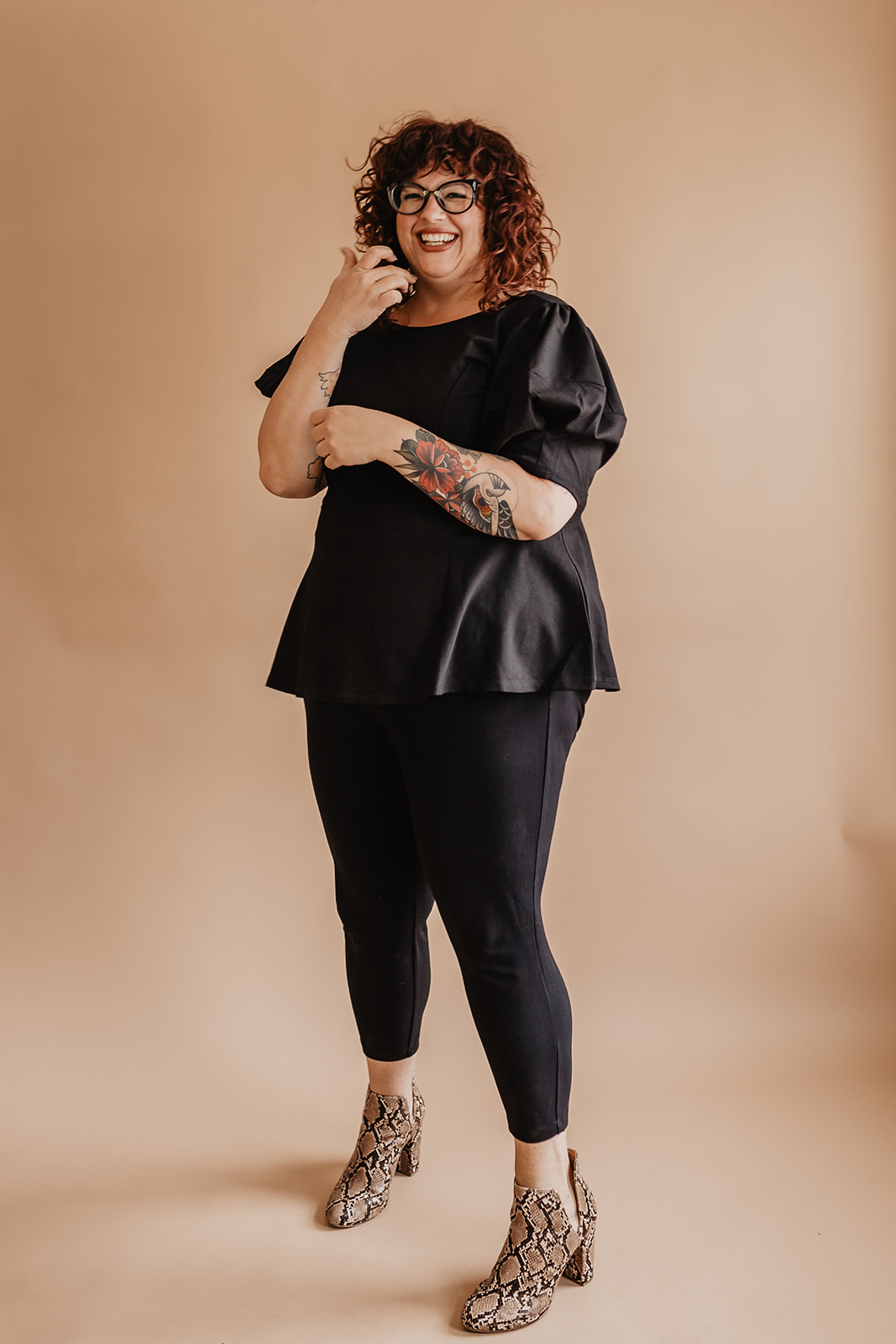 JESSI BROCK

OWNER/FOUNDER
Jessi is a 5th generation Montanan and was raised with a deep love for this state and the people who live in it. A Licensed Massage Therapist with over a decade of experience, she is passionate about holistic wellness, and anyone that has come through our doors can testify to her welcoming nature and sense of humor.
Good Medicine was born out of her desire to bring together exceptionally qualified practitioners to work under a model that provides affordable and accessible pricing for our patients, in an environment that allows deep relaxation and healing. Founded in Missoula, MT in 2016, Good Medicine now has locations in Missoula and Bozeman, MT, and provides over 16,000 treatments each year to our community.
Jessi does her best to follow her own advice and tends to her wellness with regular Acupuncture & Massage sessions, herbal medicine practices, and prefers biking, boxing, and yoga to keep herself strong. When she takes a break from tending to Good Medicine you can find her outside with her dogs, seeking live music wherever she can find it or planning her next trip to almost anywhere, and serves her community as a member of the Board of Directors for the Child Start Head Start program in Missoula, MT.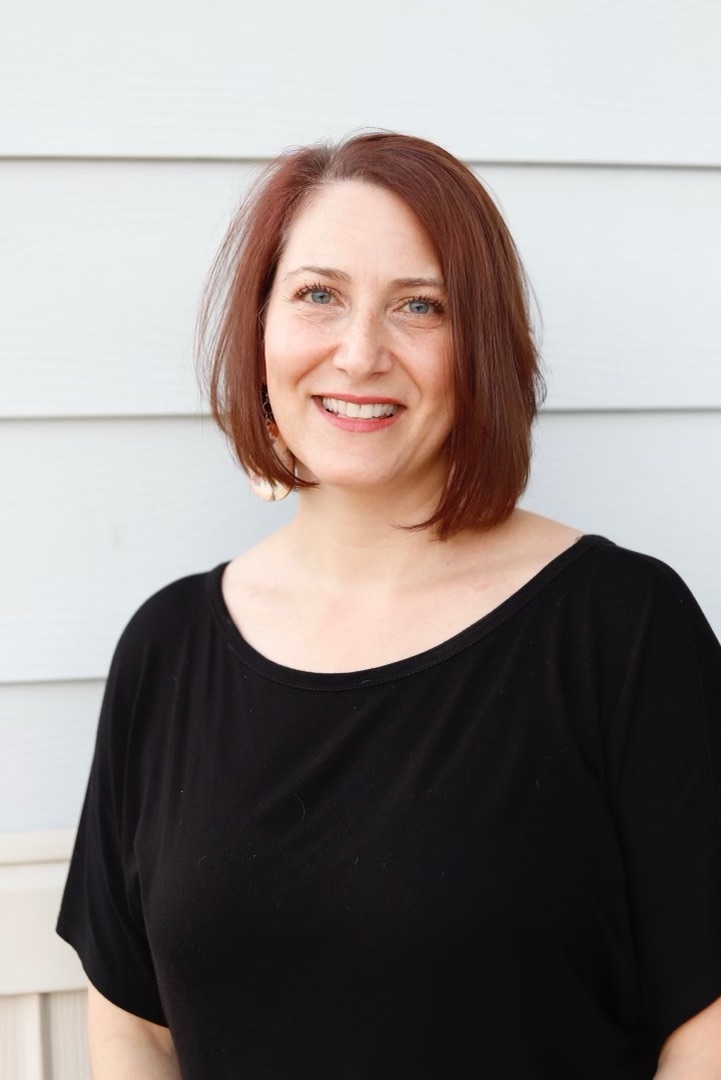 DEBORAH OHLS
CLINICAL DIRECTOR, LICENSED ACUPUNCTURIST
From a young age, Debbie Ohls has used her ability to listen, observe and intuit in order to help care for family and friends. She developed those skills throughout her life.
Debbie has lived in Pennsylvania, New York, New Jersey, Oregon and Denver as well as a brief time in Spain and England. She learned to relate and connect with people from all backgrounds.
She went to the University of Oregon and got a degree in journalism and Spanish. She was hired right out of college as a marketing manager for a growing restaurant chain and traveled the West Coast opening restaurants.
Although she was successful in this job, something was missing. She always had a passion for fitness and healthy eating so she embarked on the next step in her journey…becoming a Personal Trainer.
Debbie's fast-paced, high-pressure lifestyle lead to her own physical and digestive issues. She had trouble finding relief. A friend suggested she go see an acupuncturist.
Visiting the acupuncturist proved to be life-changing for Debbie. She was amazed by the relief she experienced after her treatments.
This prompted her to research Chinese medicine, and the concepts resonated deeply with her. She saw that this was the path she was born to travel. She committed herself to learn all she could about natural health and healing. This culminated in a Masters of Science of Traditional Oriental Medicine from Pacific College of Oriental Medicine in San Diego, CA.
Debbie is an intuitive style practitioner who is passionate about connecting with her patients and getting to the root of their issues. She addresses how our emotions can manifest in our bodies and helps to guide people in their path to wellness. She also incorporates energy and bodywork into her treatments.
To be sure she is at her best for her patients, she takes care of herself by going for walks and hikes with her family, doing Qi Gong, dancing, and reading a good book on the couch while sipping tea.
Listening to what her patients say and sensing what they haven't said is what allows Debbie to connect and provide the best care possible. Nothing gives her more joy than when her patients are able to live their best life.
BRITTANY GREER
LICENSED ACUPUNCTURIST
 
After spending her formative years in New Jersey, Brittany earned a Bachelor of Arts degree in Sociology from the University of Colorado, Boulder. While in college, she struggled to find relief from migraine headaches and chronic pain. After feeling like there was no effective treatment to manage her pain, Brittany came to Acupuncture as a last resort. Not only did she find relief from her symptoms and management of her condition, but the results also had such a profound impact on her life that she was moved to share this medicine with others.  Brittany went on to attend Southwest Acupuncture College in Boulder, Colorado, where she earned a Master of Science in Acupuncture, and has been practicing ever since.
Her passion for health and wellness is demonstrated through gentle and effective treatment plans, personalized for each patient to reach their goals. She is committed to facilitating a safe and non-judgmental treatment experience, where a patient is supported to balance their mind, body and soul. Brittany has experience in treating a wide range of conditions, though her specialties are treatments to address acute and chronic pain, sports injuries, temporomandibular joint disorders (TMJ), headaches and migraines, gastrointestinal disorders, insomnia, stress, anxiety and depression.
Away from the clinic, Brittany holds a strong belief that life requires balance, which she finds through running, weightlifting, cooking, camping and getting lost in a good book.
 
KANDI JOHNSON (she/her)
LICENSED MASSAGE THERAPIST
A graduate of the Scared Roots Massage School of Montana, Bozeman campus, Kandice Johnson (Kandi) believes that listening to her clients and their bodies is the key to meeting their needs and desired outcomes. Through her work, she integrates traditional techniques of Swedish and Deep Tissue Massage, Neuromuscular Therapy, Craniosacral therapy, Cupping, Hot Stones, Energy work, Prenatal and Postpartum care.
She strives to bring education and embodiment to the mind-body connection and healing through the power of touch. An intuitive practitioner, Kandi provides a safe and non-judgmental environment, which allows your body to deeply unwind while promoting relaxation, stress relief, and a pain-free lifestyle.
Kandi is thrilled to join the practitioner team at Good Medicine and utilize her expertise to facilitate a personal journey of healing while restoring harmonious balance and connecting with your inner self.
KJ ROOF
LICENSED MASSAGE THERAPIST
Montana native KJ Roof is by nature, a helper. Introduced to the Massage profession by her Massage Therapist step-sister, KJ spent a season living and working in Big Sky, MT, where she worked in quality control and customer service at Moonlight Spa. Working in an environment that exposed her to the ins and outs of the industry solidified her decision to dive into Massage Therapy as a full-time career.
As a 2019 graduate of the HealthWorks Institute in Bozeman, MT, her passion for her work as a Massage Therapist is clear to anyone who comes to her table. KJ is skilled at combining massage techniques and modalities to meet each patient's bodywork goals; utilizing her specialties in Deep Tissue Massage, Swedish/deep relaxation techniques, Myofascial & Trigger Point Therapy, Hot Stones, Massage Cupping, and Prenatal Massage.
CAMRY METCALF
LICENSED MASSAGE THERAPIST
Born and raised in Denver, Co, Camry Metcalf followed her interest in holistic medicine to become a 2020 graduate of the Intermountain College of Natural Health, in Twin Falls, ID. Her Massage Therapy program was taught under the supervision of a Naturopathic Doctor and facilitated a diverse and in-depth approach to holistic healing modalities beyond what is typically found in traditional Massage Therapy schools.
A highly intuitive practitioner, Camry utilizes the traditional techniques of Swedish and Deep Tissue massage, while her specialties lie in Therapeutic Massage Cupping, auricular therapy, and, after her own experience in childbirth, has found a deep connection to working with those seeking Prenatal and Postpartum care. Camry is a wonderful fit for folks who are looking to invest in their health with a practitioner who utilizes a mental, physical, and emotional approach to wellness.
Now home in Montana, you'll find Camry spending her time away from the massage table in the mountains with her husband and baby boy- tending to her own wellness and recharging her passion for helping others achieve balance in their own body.
Monday-Friday 9am-6pm
Saturday 10am-5pm
Sunday 10am-4pm
211 South Wallace Street
Bozeman, MT 59715
Bozeman Massage & Acupuncture
Bozeman Massage Therapy
Our staff of licensed massage therapists are skilled in a variety of massage styles. Get matched with the right massage therapist for your specific needs.
Bozeman Acupuncture Services
The Good Medicine Bozeman clinic has trained acupuncturists ready to create a lasting wellness plan for holistic health to get you feeling like your old self again. Our sliding scale offers affordable acupuncture care for everyone.
Bozeman Fertility Care
Ready for natural fertility support & pregnancy management? Massage & acupuncture can provide balanced care to help you with infertility or pregnancy issues.