Cupping Massage Therapy at Good Medicine
CUPPING MASSAGE THERAPY IN BOZEMAN & MISSOULA, MT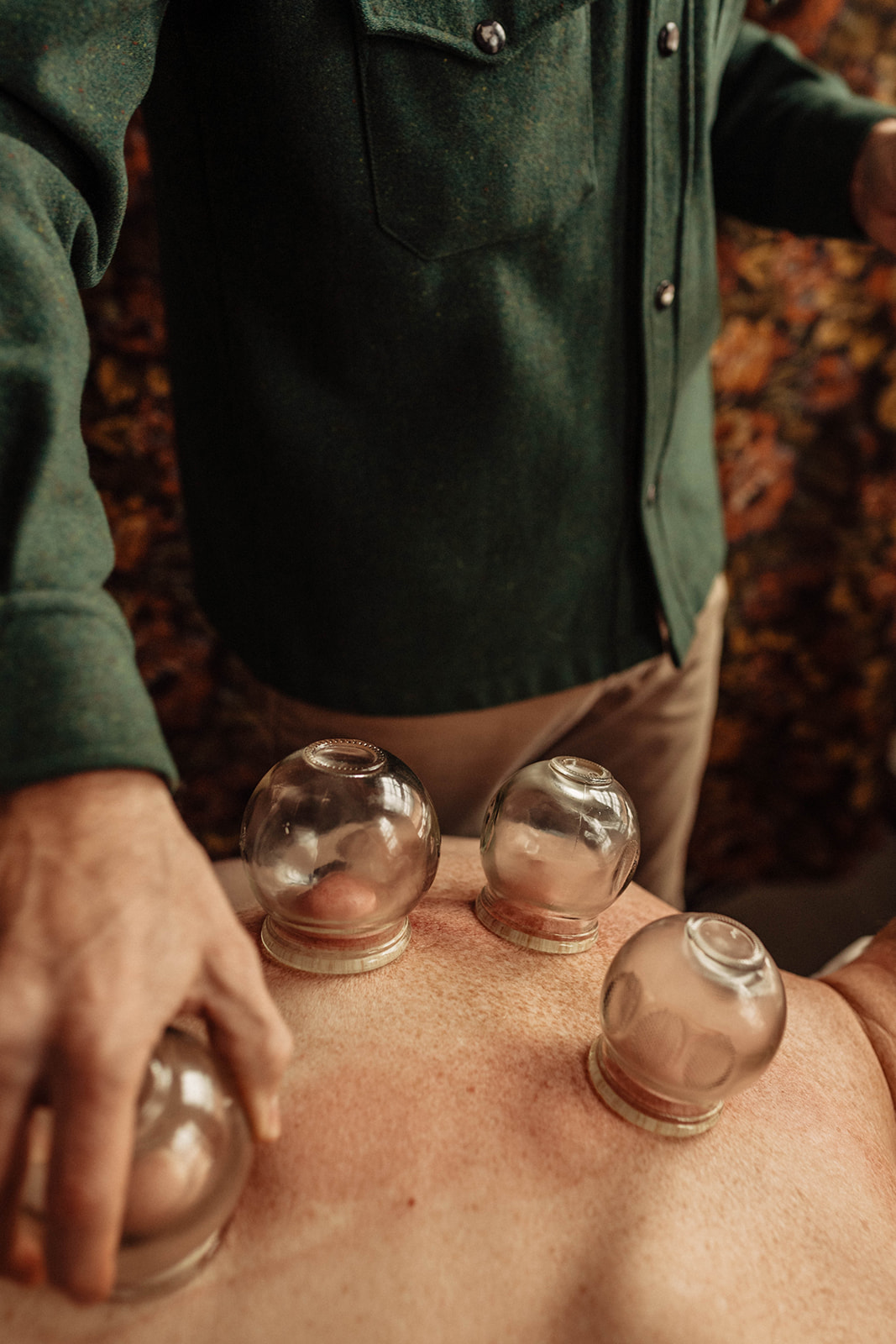 CUPPING MASSAGE STYLE
CUPPING TECHNIQUE
All of our massage therapists at Good Medicine Acupuncture & Massage are trained in cupping massage therapy. You can schedule your cupping massage in Missoula or Bozeman. We find that the negative pressure used by the cupping technique has been very effective as a form of pain-relief for a range of issues with our patients.
CHINESE CUPPING THERAPY
Cupping therapy can be performed by either our massage therapists or our acupuncturists. Since cupping is a traditional form of Chinese medicine, it is often a great complement to acupuncture or Chinese herbal medicine. Cupping therapy may be recommended by your licensed massage therapist or acupuncturist for any of the following:
acute injuries
chronic pain
muscle stiffness
poor circulation
physical & emotional stress
inflammation
congestion
illness
CUPPING MASSAGE BENEFITS
Cupping is an effective, safe form of massage therapy. We offer fire cupping, conventional cupping and cupping massage.
Fire cupping uses the traditional method of cupping with glass jars to create a negative air space using heat.
Conventional cupping, shown pictured right, uses modern plastic cups with pumps to remove the air within the cup.
Cupping massage uses the cups with massage oil to move up and down the back, arms or legs in a fluid motion. It is much like a massage, only with negative pressure.
Cupping often results in marks after the session. These marks look like round bruises but are typically not sensitive to the touch. They often disappear in a few days but until then it is fun to have people try to guess where on earth those giant hickeys came from.